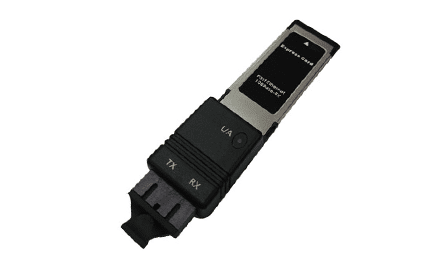 Rubytech unveils 100M Fast Ethernet ExpressCard Fiber NIC – FE-6510
Ruby Tech Corp., the leading and innovative fiber optic networking manufacturer based in Taiwan, today unveils 100M Fast Ethernet ExpressCard Fiber NIC – FE-6510.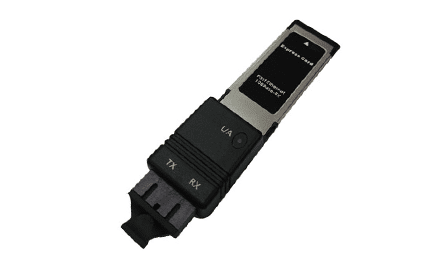 FE-6510 is a small size Express 100Base-FX Fiber Card, which is specifically designed to plug into a notebook or desktop computer equipped with an Express Card slot and is designed with high-performance Express Fast Ethernet controller. It provides fiber optic link capability for notebook PC to connect the existing fiber network at 100Mbps data rate with fiber optic cable. It also provides multiple types and distances of fiber connector for optional. The maximum fiber optic cable distance can be up to 2Km for multi-mode and 20, 40 and 60Km for single-mode fiber, and 50m for plastic optical fiber. Diagnostic LED is easily visible for maintenance purpose. Extensive Network Operating System (NOS) drivers such as NetWare, Windows 98/NT/2000/XP/Vista/2003 server/2008 server/WIN 7 , Linux and PXE remote boot are available.
Key Features
nHigh bandwidth 100Mbps Network Speed
Supports Full-Duplex Mode
Supports IEEE 802.3x Full-Duplex Flow Control
Supports Mini ExpressCard x 1
Compliant with ExpressCard Rev.1.1 Interface
Supports Jumbo Frame
Supports High Level VLAN Filtering Function
Supports IP headers and TCP / UDP checksums offload
Supports on-board screening of VLAN tagged Ethernet frames
Supports ASF 2.0 (Optional for limited BIOS versions and PC models)
Ruby Tech also supplies Gigabit ExpressCard, GE-6600 , and PCI Express NICs, GE-4000 and FE-2200.
GE-6600   ExpressCard 1000Base-X Fiber Card
GE-4000   PCI Express Bus Gigabit 1000Base-X Fiber Card
FE-2200  PCI Express Bus 100Base-FX Fiber NIC
Please contact our sales representative for information about pricing and availability. For more details, please visit our web at rubytech@mail.rubytech.com.tw