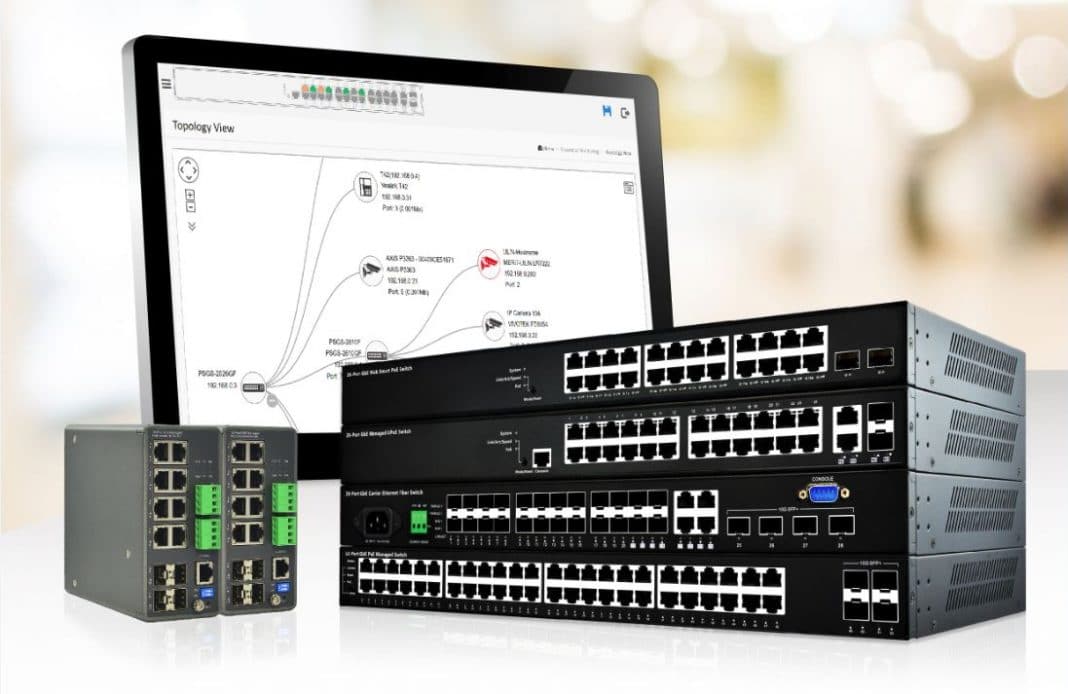 Ruby Tech unveils 740W 48-port PoE+ L2 Plus Gigabit Switches: PSGS-2348K.740 and PSGS-2352X.740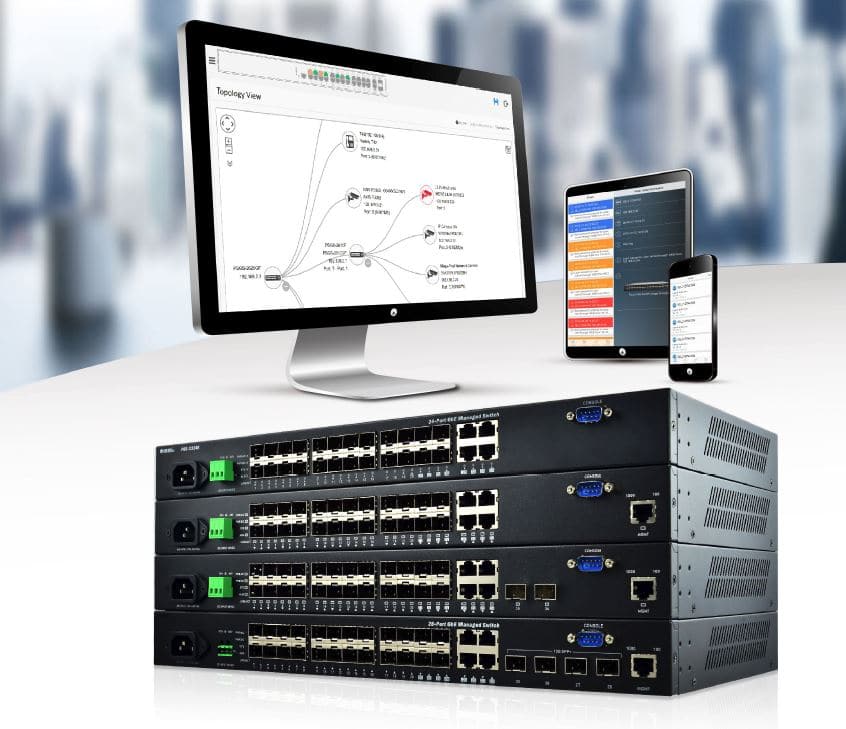 Ruby Tech Corp., the leading and innovative fiber optic networking manufacturer based in Taiwan, today unveils 740W power budgets 48-port PoE+ L2 Plus Gigabit switches PSGS-2348KF and PSGS-2352XF
Featuring all layer 2 plus protocols, PSGS-2348KF and PSGS-2352XF provide PoE powered devices connected with total power budgets up to 740 watts. Each port can supply as high as 30W to meet 802.3at PoE+ standard. The switches can be used to supply power to each of 48 connected PDs with full 802.3af power(15.4W), which will meet most needs for PoE powered devices, such as IP phones, IP cameras and Wireless APs. The 802.3at compliance of 30W max. each port allows connectivity of high- powered devices, such as, small cell base stations, outdoor IP cameras, and etc.
PSGS-2348KF equips with 44 10/100/1G UTP ports and 4 UTP/(100/1G)SFP combo ports; PSGS-2352XF equips with 48 10/100/1G UTP ports and 4 1G/10G SFP+ fiber ports. The switches can easily be managed through web browser, CLI and SNMP.
Key Features
L2+ features provide better manageability, security, QoS, and
performance
Dual speed SFP(PSGS-2348K.740) or SFP+(PSGS-2352X.740) for
fiber uplink
3az Energy Efficient Ethernet standard
Supports 802.3at high power PoE plus standard
IPv6 and s-Flow supports
Supports static route function (by request)
Easy-port-configuration for ease of setup in the IP phone, IP
camera or wireless environment
The phase-in of new PSGS-2348K.740 and PSGS-2352X will complete Ruby Tech's L2 plus full-powered PoE GbE switch product portfolio, from low port to high port count, to meet various application needs.
PSGS-2310GF  8-Port 10/100/1000Base-T + 2 TP/(100/1G)SFP
Combo PoE+ L2 Plus Switch
PSGS-2326KF   20-Port 10/100/1000Base-T + 4 TP/(100/1G)SFP
Combo + 2 (100/1G) SFP PoE+ L2 Plus Switch
PSGS-2348KF   44-Port 10/100/1000Base-T + 4 TP/(100/1G)SFP
Combo PoE+ L2 Plus Switch
PSGS-2352XF 48-Port 10/100/1000Base-T + 4 (1G/10G)SFP PoE+
L2 Plus Switch
Please contact our sales representative for information about pricing and availability. For more details, please visit our web at rubytech@mail.rubytech.com.tw